|
Open sessie 2BeLinked/2BeFutureFit: spel ChancesForChange
This item is archived and can no longer be modified. Please contact an administrator if you wish to unarchive this object.
Time

April 19, 2018

6:30PM → 10PM

Export

Location

Emagine Center, Paardenmarkt 65, 2000 Antwerpen

Attendees

Offline
Een bordspel 'ChancesForChange' - in NL en Engels - dat vertrekt vanuit een intentie, een thema en je al spelende tot diepere reflectie 'dwingt' en beroep doet op de collectieve wijsheid van de deelnemers. Een spel dat inzet op generatief luisteren.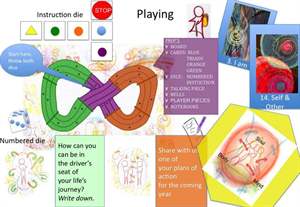 We starten de avond om 18.30u - mini-broodjes, soepen en fruit voorzien
En starten stipt om 19u - het spel duurt ongeveer 3 uren, zo boeiend is het.
We voorzien maximum 4 tafels met elk 4 deelnemers (+ tafelfacilitator) waarbij er 3 in Nederlands zijn en 1 in het Engels ! Dus maximum 16 deelnemers - en één plek is alvast ingenomen door Lori Van Hout ;-). 
Kijk alvast eens op de website https://www.chancestochange.com/
Inschrijven via Eventbrite !  (klik op link) Kostprijs 30 EUR + BTW.
280

views

2

versions

1

follower
Avg. Rating:

Posted By:

Ingrid Larik

March 20, 2018
---